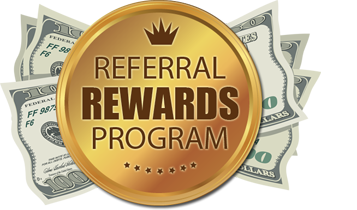 YOUR INCOME OPPORTUNITY!
  
  

Simply refer any NEW customer (family member, friend, co-worker, perfect stranger, anyone) to us to experience, for the 1st time, the same quality of service you've received, and we'll reward you More & More each time!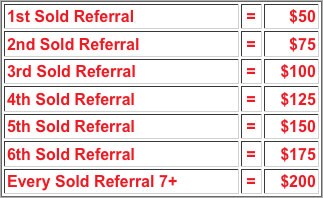 We Keep Track and Gladly Send You a Check for
Every Qualified Referral Sale or Lease.
Starts over January 1st of each year.

Only 2 Rules Apply:


The referral must ask specifically for YOUR SALES ASSOCIATE by name and tell us that YOU SENT THEM BEFORE the sales process begins, and a sale or lease MUST take place.
The sold referral (sale or lease) must be a NEW CUSTOMER. YOU and PREVIOUS CUSTOMERS do not qualify for payment or count.
Portions of the "Factory Required Disclaimer" below do NOT apply to LONG-LEWIS.  We do NOT charge ANY bogus license fees, processing fees, documentation (DOC) fees or destination charges.  Simply add the applicable sales tax and a $16.50 title fee, if in State.  Other States' title fees may vary.  This is a HUGE advantage to YOU, the consumer when dealing with LONG-LEWIS!