LINCOLN HYBRID ELECTRIC VEHICLES
The Lincoln Grand Touring models offer our smoothest, most advanced performance.
Available at participating Lincoln Black Label EV-certified dealers only.

LINCOLN AVIATOR® GRAND TOURING SUV
Take flight with the powerful 2022 Lincoln Aviator Grand Touring plug-in hybrid2, a three-row SUV featuring a electric motor paired with a twin-turbocharged engine capable of producing 494 horsepower3 and 630 lb.-ft. of torque.3
HEIGHTENED POWER
*Range and charge time based on manufacturer computer engineering simulations and EPA-estimated range calculation methodology. The charging rate decreases as battery reaches full capacity. Your results may vary based on peak charging times and battery state of charge. Actual vehicle range varies with conditions such as external elements, driving behaviors, vehicle maintenance and lithium-ion battery age.
Explore Plug-in Hybrid Models at Long-Lewis Lincoln
If you're searching for elegance and sophistication in hybrid form, look no further than Long-Lewis Lincoln. Our inventory is home to an exquisite selection of Lincoln plug-in hybrid models, offering you a wide range of opportunities to enjoy the luxury and performance for which the Lincoln brand is renowned alongside excellent fuel economy. Plug-in hybrid technology is available with several of your favorite Lincoln SUVs, and we're excited to help you find the right fit for your lifestyle.
Which Lincoln Models Are Plug-in Hybrid Vehicles?
The Lincoln Aviator Black Label Grand Touring, Lincoln Aviator Grand Touring, and Lincoln Corsair Grand Touring offer plug-in hybrid power. If you're eager to experience stellar fuel economy and exquisite luxury, these models make it easy to get more out of your daily drive. Our team can arrange a test drive for you so that you can get a closer look.
Why Should You Buy a Lincoln Plug-in Hybrid?
What are the benefits of driving a plug-in hybrid vehicle? Opting for a plug-in hybrid model allows you to take advantage of the things you love about the Lincoln lineup, such as the smooth ride qualities and upscale interiors. You also get to enjoy the perks of improved fuel economy, thanks to a clever and refined balance of gas and electric power.
Driving a plug-in hybrid model means that you can operate your vehicle using only electricity, tapping into your gas reserves only when you need to do so. Thus, you can cut down on the amount of fuel you burn. You can also choose to drive in full hybrid mode and take advantage of both the engine and the electric motor.
Keeping Your Vehicle Charged is Easy
When the time comes to restore power to your Lincoln plug-in hybrid model, it's as easy as plugging your vehicle into an outlet at home. You can also use the thousands of public charging stations across the nation to charge your battery and keep your adventures going.
Find out more about the Lincoln plug-in hybrid lineup at our dealership today!

CHARGING AT HOME
Lincoln plug-in hybrid electric vehicles come with a Lincoln Mobile Power Cord capable of providing a full charge at up to 240V in less than four hours.* An intuitive light ring on the charge port shows you the charge status at a glance. Don't have a dedicated 240V outlet at home? Contact a professional licensed electrician to begin charging faster and cut your charging time by more than half.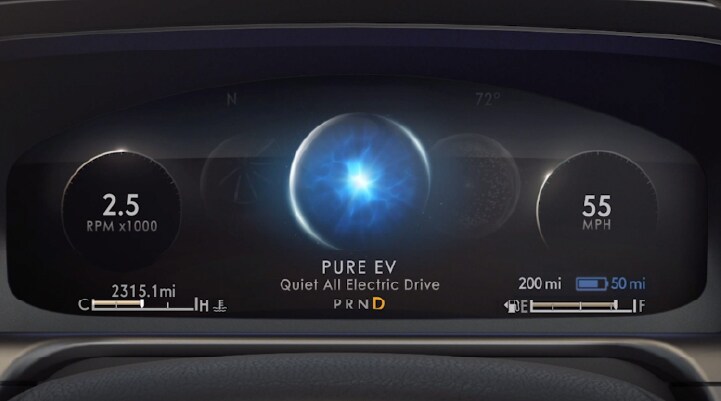 THE POWER OF YOUR CHOOSING
BENEFITS OF PLUG-IN HYBRID VEHICLES
HEIGHTENED POWER
Experience the combination of a twin-turbocharged 3.0L V6 gas engine with a chargeable electric powertrain from the Lincoln Aviator Grand Touring capable of producing 494 combined horsepower1 and 630 lb.-ft. of torque.1
CHARGING AT HOME
*Charge time based on manufacturer tests. The charging rate decreases as battery reaches full capacity. Your results may vary based on peak charging times, battery state of charge, lithium-ion battery age and state of health.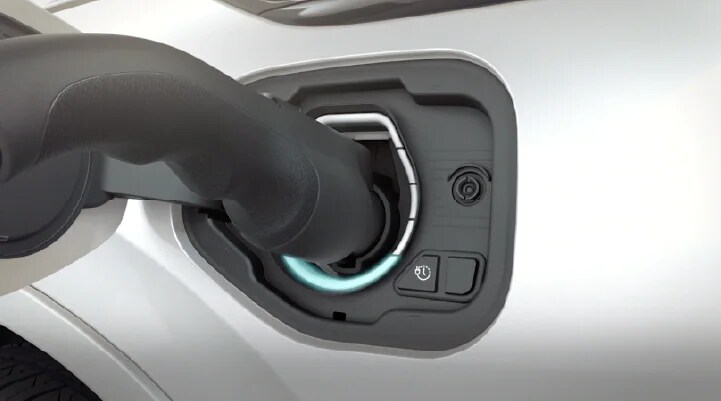 CHARGING STATIONS
1Calculated via combined performance of the engine and electric motor(s) with peak battery power. The calculations utilize SAE J1349® engine results and Ford electric motor dyno testing. Your results may vary.
THE POWER OF YOUR CHOOSING
Two additional drive modes in the 2022 Lincoln Grand Touring models let you choose how best to use your vehicle's electric power. Select the Preserve EV drive mode for full-hybrid performance using both engine and electric motor or Pure EV for electric-only driving. Both modes provide a smooth driving experience on city streets and highways.
CHARGING STATIONS
In addition to charging at home, your electric battery can be charged at thousands of public charging stations across the U.S. Plus, you're backed by a gas engine that keeps you moving when plug-in charging isn't an option. Indulge in peace of mind. Lincoln plug-in hybrid electric vehicles are engineered to run on electric battery power, gasoline engine power or a balanced combination of both.